A wonderful night in a tree house cabin, yurt or Nid'île tree dome?
With its deep-rooted legends, fascinating heritage and landscapes bursting with character, Brittany is renowned for its individuality. As such, it is ideal for an atypical night with your family, a loved one or friends.
This is why we created our estate in Brittany as an atypical place to enjoy a break. Set between land and sea, near Morlaix in the department of Finistere, its boasts all the must-haves for a wonderful night: tree house cabins, yurts, Nid'île tree domes, forests with marked trails, outdoor adventures, wellness area, etc.
What is an atypical night in Brittany?
Of course, everyone has their own definition of "original". For us, it's a combination of nature, greenery, quiet, discovery, tranquility and peace of mind.
For your atypical night in Brittany, would you like...
To climb up high for one or several nights in harmony with nature, but without missing out on any comfort? Then our new tree house cabins await you.
To be nestled in the heart of the forest so you can get closer to the birds and watch the animals happily wanderng around below? Choose one of our tree house lodges!


Not too high up, to lose yourself in the culture of a magical land, sleep amidst nature and enjoy feeling like a child again? A night in our of our yurts is the perfect choice.


To rekindle your adventurous spirit and feel as if you're floating in space, in a capsule on a net stretched between the trees? Then one of our Nid'île tree domes will make your dreams come true.
All our accommodation lies as close as possible to nature.

To combine your atypical night with a day to remember: what outdoor activities can you enjoy?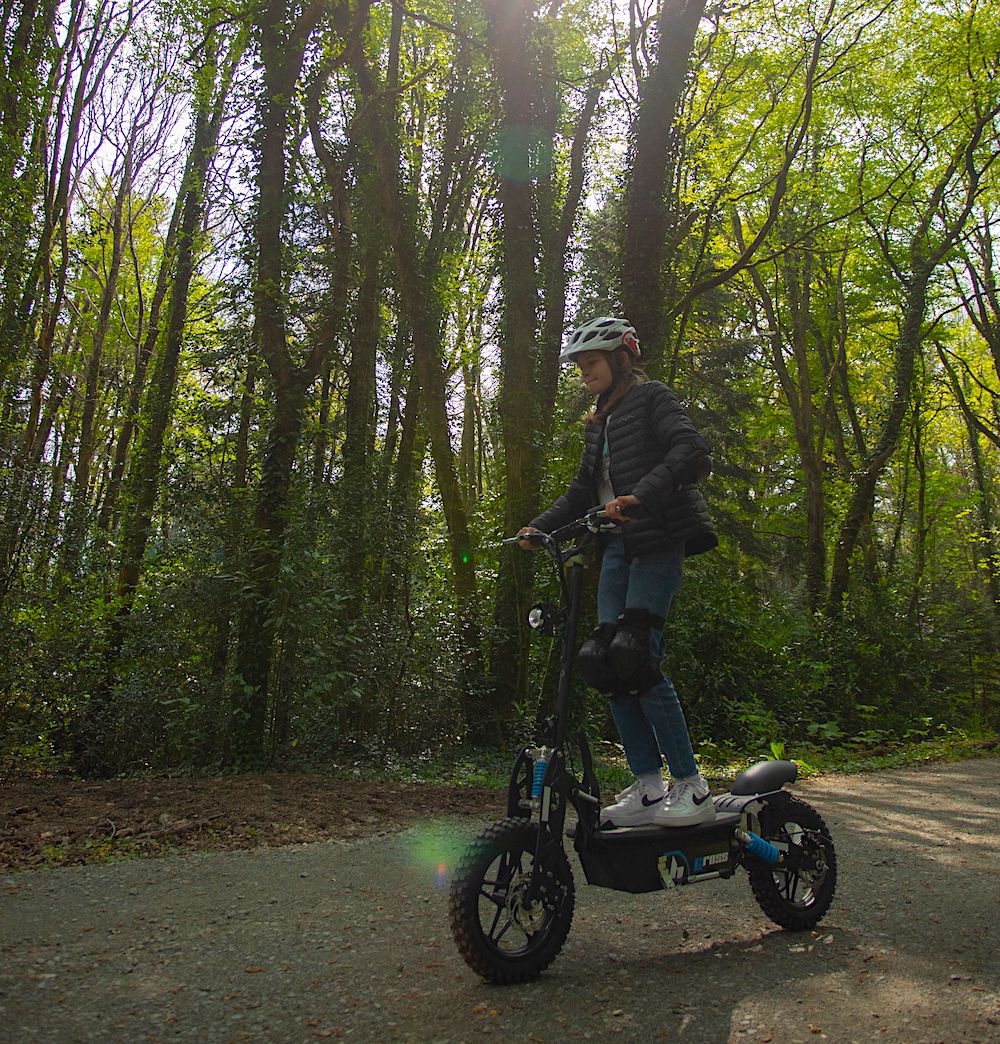 We also put at your disposal all the resources and equipment available on our estate in the heart of Finistere:
63 hectares of natural green space with a large 48-hectare forest


11 kilometres of trails to follow on foot or bike


Pony rides and discoveries for children
Why wait any longer to book your atypical night at the Treuscoat Estate?