An atypical birthday gift in Finistere
The accommodation on our wonderful Estate and its outdoor activities will make for an original birthday present for a child, a teen or even an adult!
Forget the tedious searching for a last-minute gift and worrying about making a mistake. How about heading to northern Finistere (Brittany) for a day or a night? A gift voucher, gift box or gift card for one of our Eco Lodges or a day's adventure? The choice is yours.
An afternoon on the estate: ideal for a child's or teen's birthday.
The Treuscoat Estate covers 63 hectares of countryside, including 48 hectares of forest and 11 kilometres of paths.
We have set up a wide array of outdoor activities on this immense playground, for the absolute delight of children and adults alike!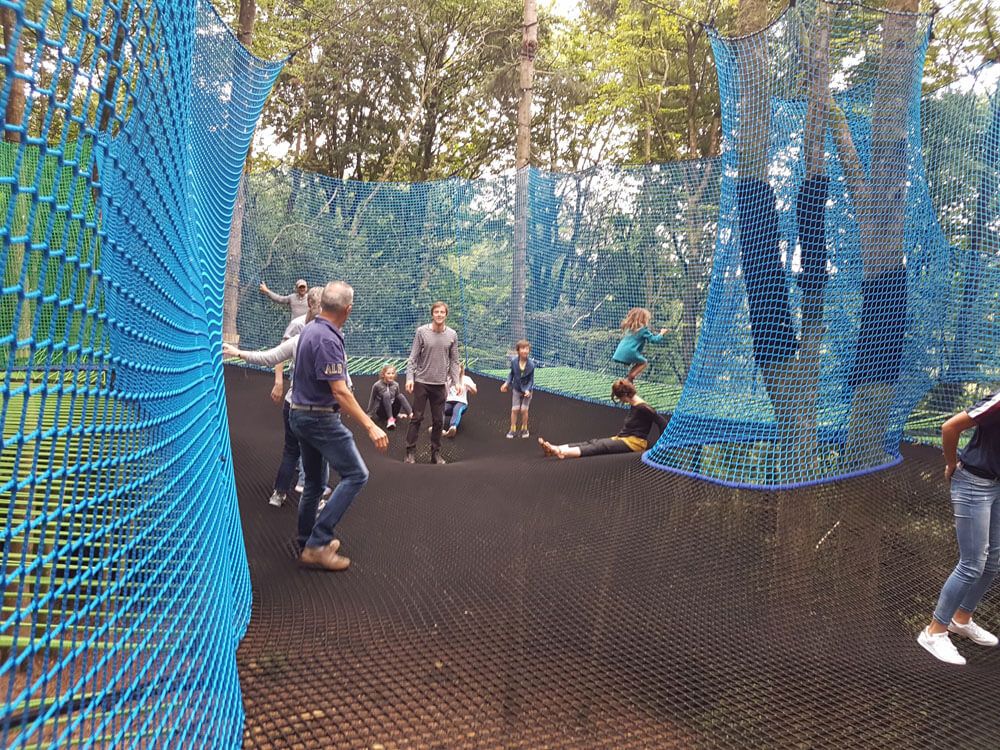 Ideal for an atypical birthday with outdoor activities.
By spending his or her birthday here, your child will have a vast choice of activities on their doorstep:
Night(s) at the estate: An ideal birthday present for an adult
Children are not the only ones who have the right to an out-of-the-ordinary birthday deep in the countryside!
Would you like to surprise your spouse, friend, a member of your family or even a colleague with a wellness break in Finistere? We are open during the week and weekends and have facilities to be enjoyed by adults, couples, family and retirees:
We are available to advise you on how to organise an atypical birthday on our Estate in Finistere, Brittany.