Treuscoat Estate

Out-of-the-ordinary Eco Lodges and forest adventures in Brittany, France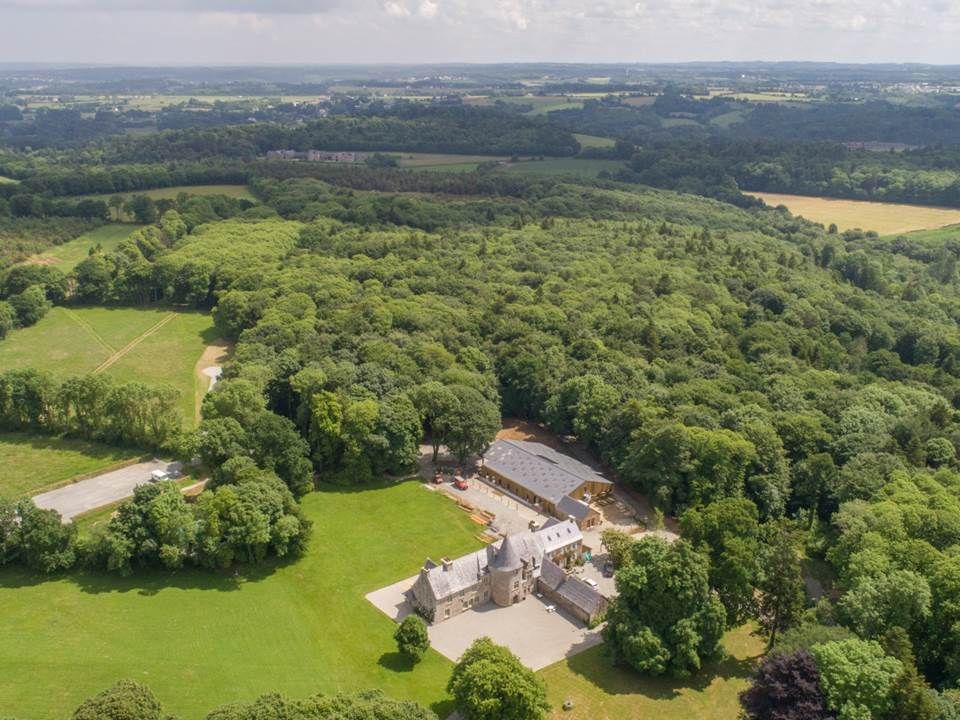 Located in Pleyber Christ, near Morlaix in the department of Finistere (Brittany), the Treuscoat Estate was taken over by Erwan and Isabelle Normand in 2016, having spent 20 years in Scotland first managing a high-tech company (Cascade Technologies) then working in finance.
"Upon returning to Brittany, we committed to operating this estate in a sustainable way and to developing its immense 63-hectare potential, which includes a 15th-century manor house, 48 hectares of forest, 15 hectares of meadows and parkland and 11 kilometres of trails."
Our aim: to combine a residential adventure park (with eco lodges) and forest-based activities. All in an approach resolutely turned towards sustainable development.