An atypical break with hot tub (spa) in Brittany
Make the most of your break in Brittany to feel utmost fulfilment, well-being and pleasure. Simply settle yourself in our hot tub, where the water is heated to 38 degrees.
The hot tub is an outdoor spa, designed from a wooden structure and heated entirely naturally with a fire using wood from our estate. There is room for up to 5 people for a one-hour session. It's the key to maximum relaxation, with family or friends!
Access to the hot tub only with accommodation.
There are three possibilities for enjoying a moment of relaxation in our hot tub: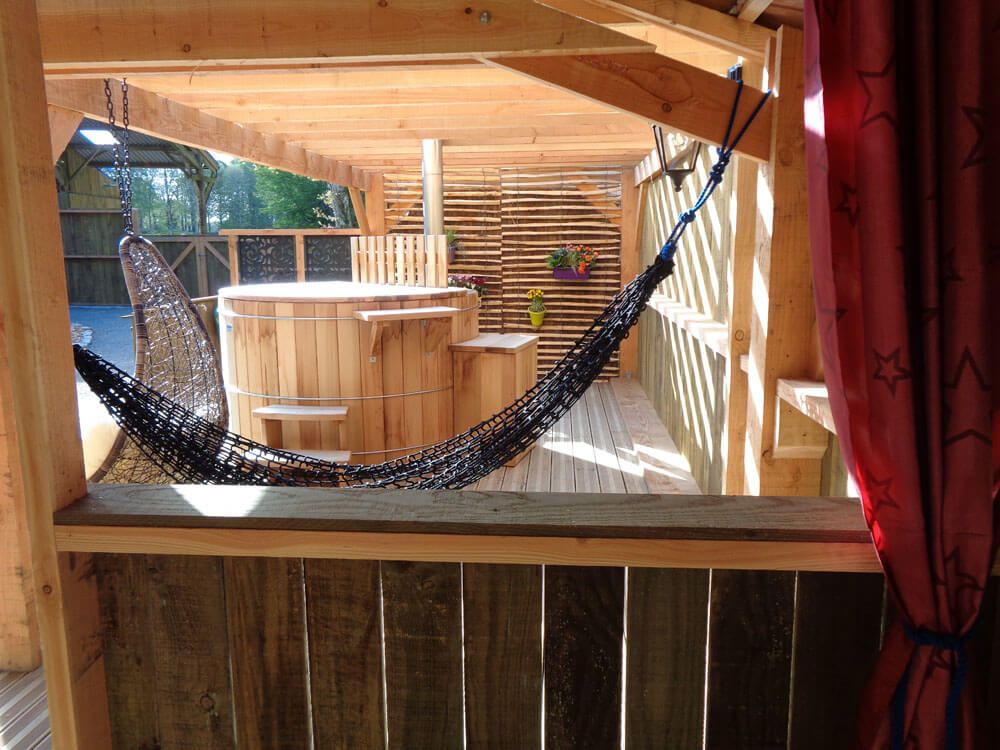 By booking your spa (hot tub) session in our wellness area when you stay in our eco lodges.
By renting a yurt or one of our tree house lodges with its own private hot tub: Harris, Nessie, Clyde or Tweed.
An important detail: please think about booking your session in advance, as hot tubs are heated by a wood fire and need to be heated well in advance!

Wellness for any occasion
The hot tub (spa) is particularly ideal for parents wanting to relax while their children are on the Parcabout® treetop nets, for those enjoying a hen / stag party or a break with friends in Finistere / Brittany. For occasions such as these, you can even complement this relaxing moment with one of our aperitif hampers (with or without alcohol, champagne, etc.).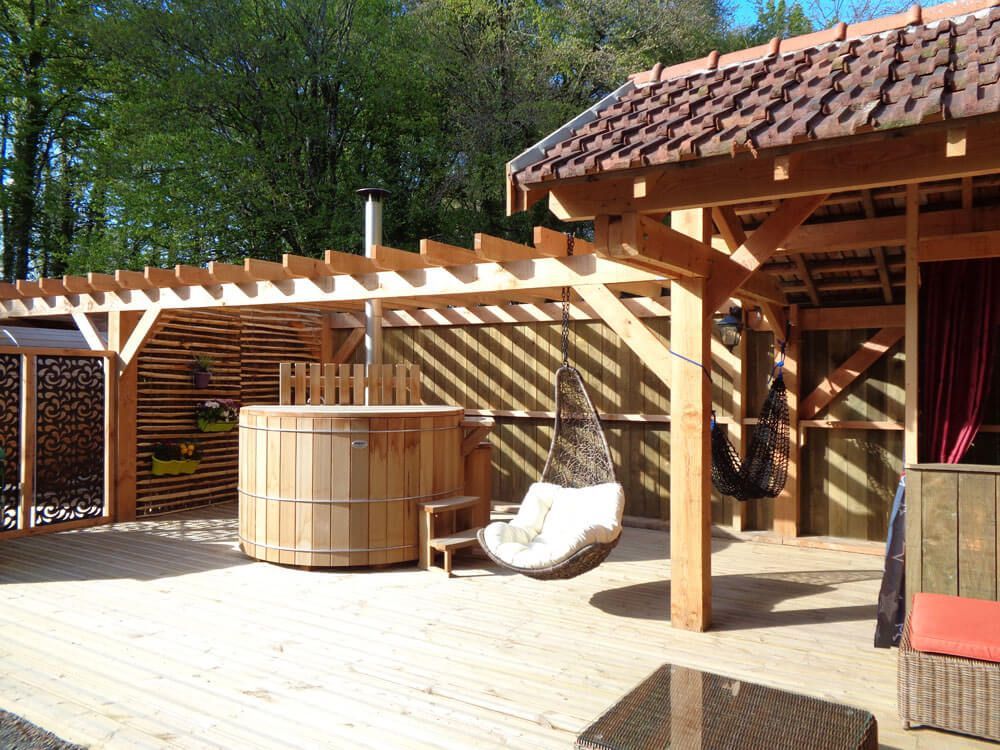 Please read before booking:
A changing room is available within the wellness area.
The toilet block is located 15 metres away.
The hot tub (spa) is prohibited to unaccompanied children under 12.
It is also prohibited to people on their own, pregnant women and non-swimmers.
You must wear a swimsuit.