Enjoy a wellness break in Brittany!
So that your break in Brittany rhymes with relaxation and letting-go, we have designed a wellness area just two steps from our eco lodges (yurts, Nid'île tree domes, tree house lodges and tree house cabins).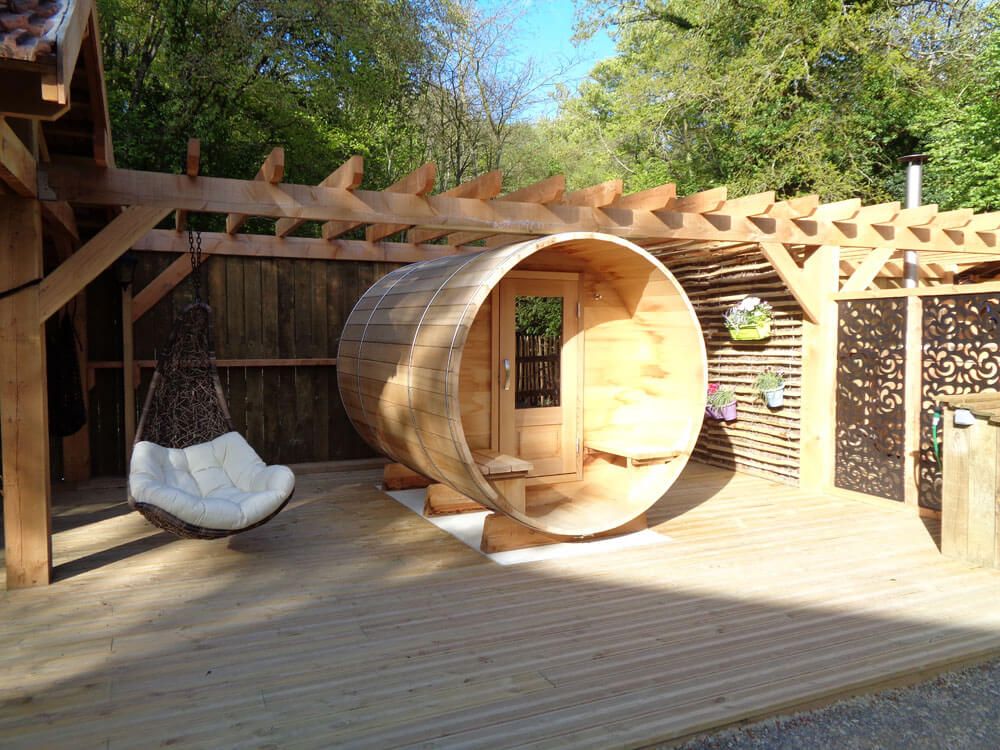 Fitted out like a relaxing cocoon, far away from onlookers and gracefully hidden by shrubs and landscaping, this space offers:
These two wellness features each have their own private garden furniture where you can change.
Our well-being facilities are not accessible to single-day visitors; they are reserved for guests staying with us. You can book one of the above services when you book your accommodation.

Some practical information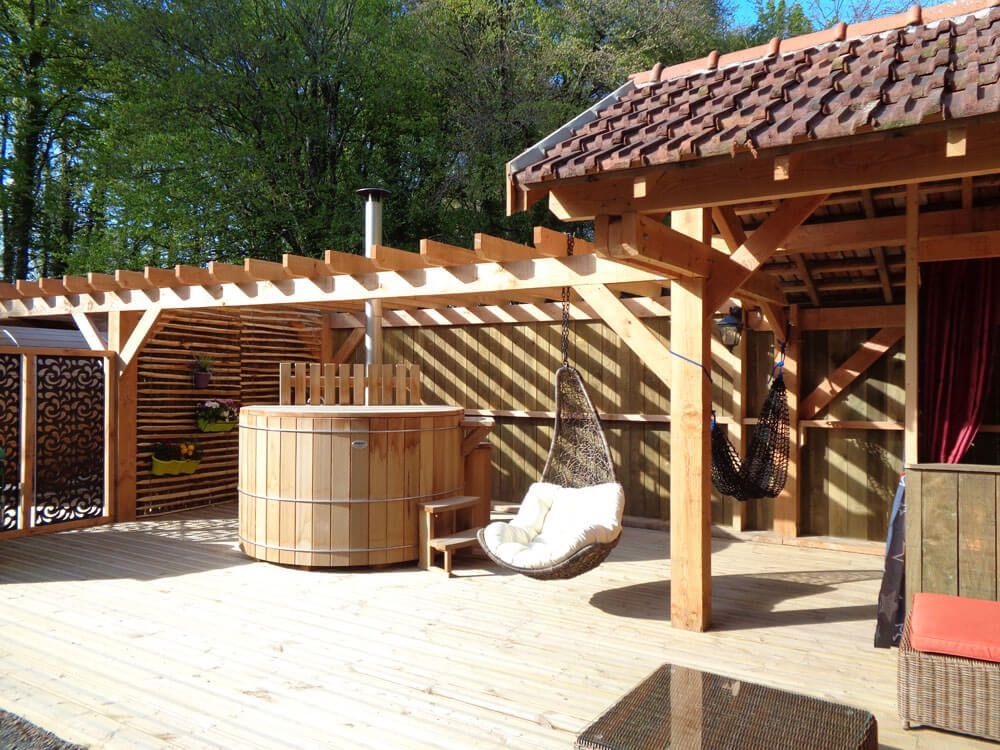 The hot tub is pre-heated by our teams. Touching the fire is strictly prohibited, to avoid any potential harm to yourself or damage to the equipment.
The hot tub can welcome 4 people maximum and is heated to 38 degrees.
You must wear a swimsuit.
The 4-place sauna is accessible from the age of 16.
Prices: 
1 hour's hot tub in the wellness area: €50
1 hour's sauna in the wellness area: €50
1 hour's hot tub and sauna in the wellness area: €90
The wellness area is made private for your entire session.
The wellness area can be booked for two time-slots: 5.00 pm or 7.00 pm (please book at the same time as your accommodation).
As well as our wellness area, you can also take advantage of the private features in your accommodation. To do this, book one of our tree houses with its own private Nordic bath: Harris or Nessie (price included in the night's accommodation) or book one of our yurts with its own private Nordic bath: Clyde or Tweed (extra 50€ per night).