An atypical break with friends in Finistere
For a weekend break with friends in Brittany, choose green tourism, connecting with your ecological values and respect for nature!
Whether you're visiting Finistere for a festival, an event, for a horse-riding break or simply for a get-together with friends, our estae has all the facilities necessary for your enjoyment.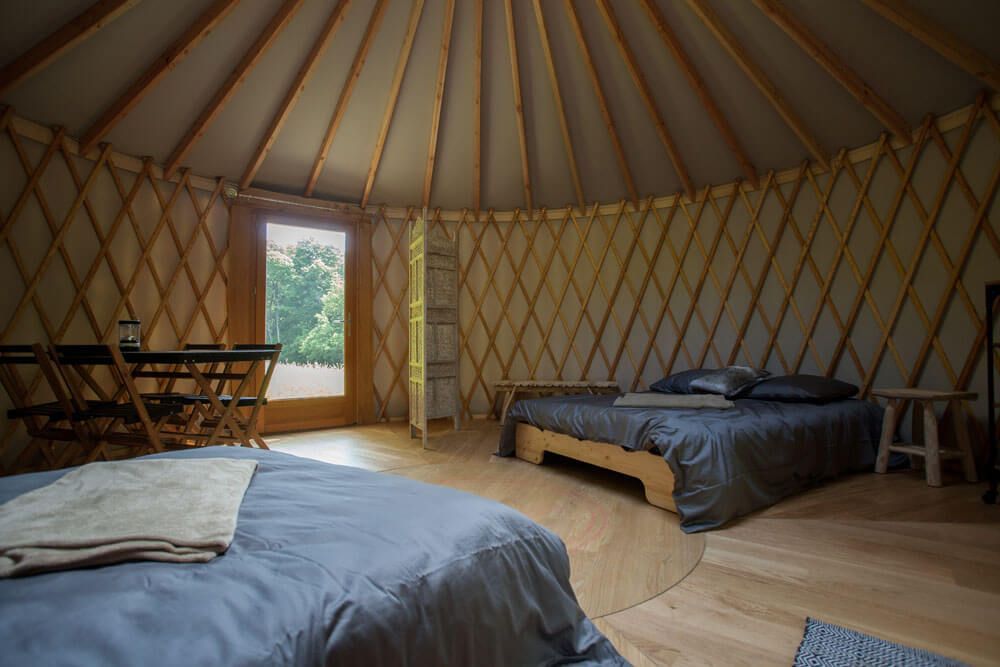 We can ensure all accommodation is close-by, so you have the greatest time with your friends.
You can all stay near each other, whilst making the very most of your individual Eco Lodges:
A tree house lodge up in the air
An Alpine yurt with private spa on the terrace
A tree dome up high (a pod installed on nets stretched between the trees)
A 19th-century lodge on two floors
In addition, we can add in some personalised services as requested. For example: delivery of breakfasts to the same spot, so that you can all share this time together.

Take advantage of our outdoor adventures
At the Treuscoat Estate, we also have many activities to spice up your stay in Brittany with a good dose of fun for letting off steam and laughing with friends.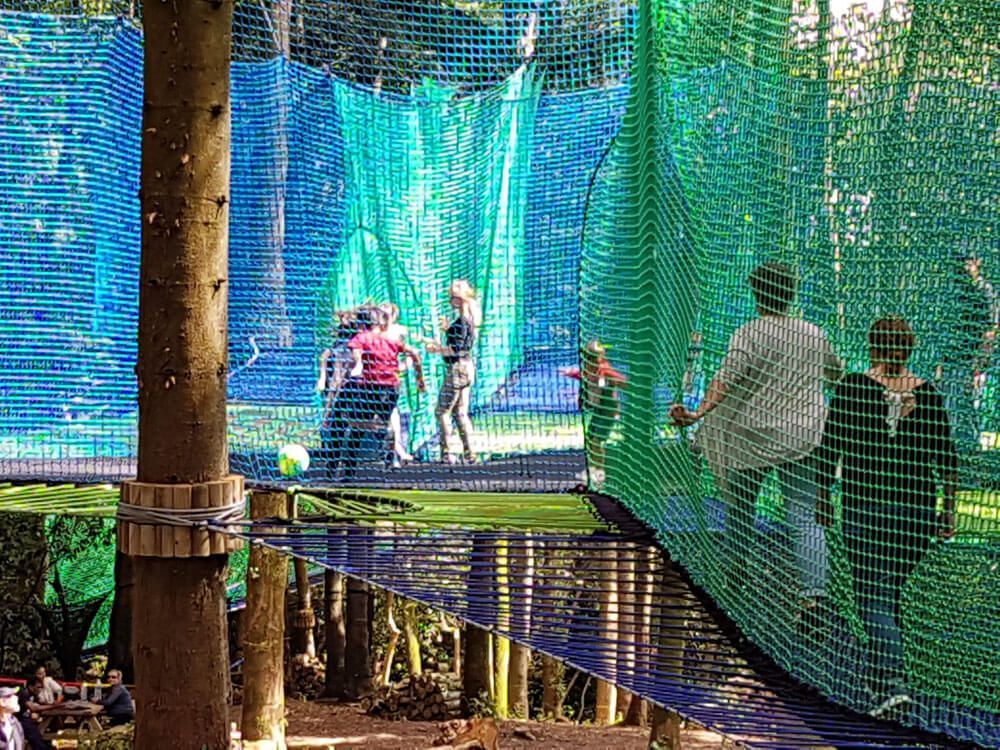 To plan and book your atypical escape with friends to the heart of Brittany...